This info may not be for me. If I am under 45; it may benefit my parents or grandparents. I already realize that Alzheimers is a really sad disease and if there is a possibility to help someone beat it back, well, it is worth considering. This info is about physical movements and meditations, not brain exercises.The idea is to improve balance and coordination. The area that will be exercised is tied to memory, focus and concentration; the same areas that decline as Alzheimers takes hold!!!
~ Stayed tuned for weekend intensives and Continuing Education Credits for Yoga Alliance ~
Here is the research if you would like to read it!
This program would be valuable to you if you provide Alzheimer's support, memory care, Dementia care, or Alzheimer's care. Perhaps together we can end Alzheimer's.
If you are a care giver and offer Dementia support, memory support, or senior care; this program would be an excellent aging resource.
Berks County Alzheimer's Prevention
Here are the benefits of some prevention techniques! This program is good if you are an aging assistant, do home care or give Alzheimer's therapy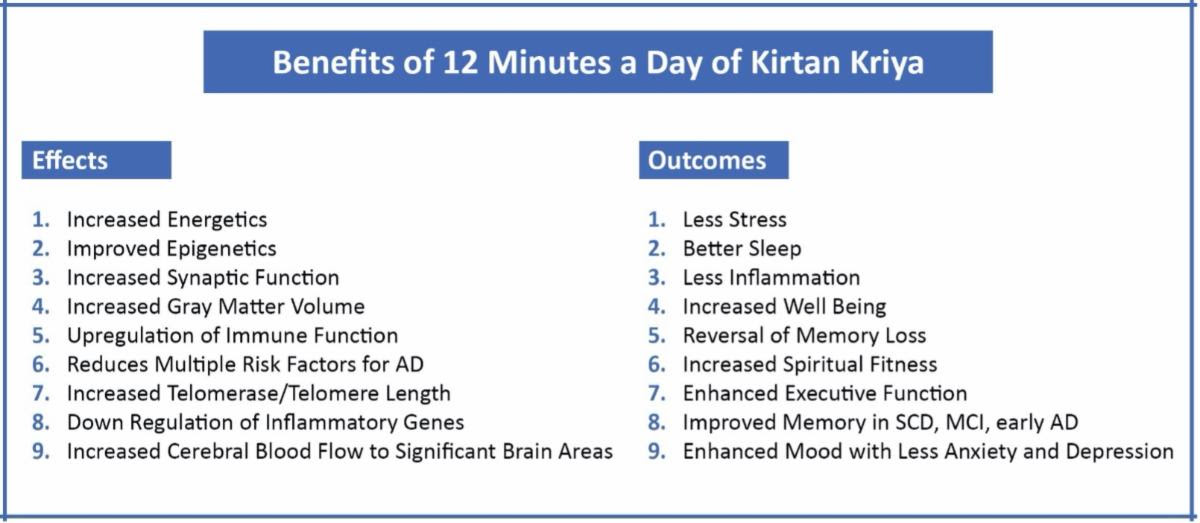 BE HAPPY NOW FOR NO REASON WHATSOEVER
What kind of Brain would you rather have?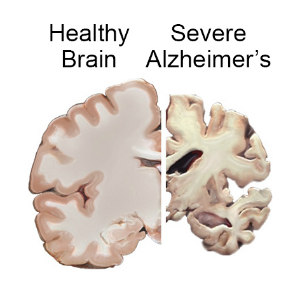 Here is a list of Alzheimers support groups located throughout the United States and elsewhere
042880502|Alzheimers Support Network of South Central Massachusetts Inc.|Southbridge|MA|United States|PC 112637292|Alzheimers Disease Resourcecenter Inc.|Bay Shore|NY|United States|PC 112926958|The Long Island Alzheimers and Dementia Center|Westbury|NY|United States|PC 113119584|Alzheimers and Aging Resource Center of Brooklyn|Brooklyn|NY|United States|PC 133039601|Alzheimers Disease and Related Disorders Association Inc.|Chicago|IL|United States|GROUP 133277408|Alzheimers Disease and Related Disorders New York City Inc.|New York|NY|United States|PC 133859563|Zachary and Elizabeth M Fisher Center for Alzheimers Research Fdn|New York|NY|United States|PC 200492047|Alzheimers Assistance and Referral Network|Youngstown|OH|United States|PC 200972992|Memory Bridge the Foundation for Alzheimers and Cultural Memory|Bloomington|IN|United States|PC 201041087|Early Alzheimers Foundation Inc.|New York|NY|United States|PC 201082179|Alzheimers Drug Discovery Foundation|New York|NY|United States|PC 202550998|The Lascarides Prize Foundation for the Cure of Alzheimers Inc.|Providence|RI|United States|PC 202974911|Laurel Highlands Alzheimers Foundation|Johnstown|PA|United States|PC 203181488|Alzheimers Services of Marshall County Inc.|Albertville|AL|United States|PC 203281474|Outdoorsmen for Alzheimers Inc.|Raleigh|NC|United States|PC 204862361|Banner Alzheimers Foundation|Phoenix|AZ|United States|PC 205619478|The Bridge Alzheimers & Dementia Resource Center|Shreveport|LA|United States|PC 208083398|The Youth Movement Against Alzheimers|Los Angeles|CA|United States|PC 222603592|Alzheimers New Jersey Inc.|Roseland|NJ|United States|PC 237113192|Northwest Federated Womans Club Senior Daycare & Alzheimers Center|Ft Lauderdale|FL|United States|PC 237438025|Alzheimers Research Association|Ridgewood|NJ|United States|PC 260071940|Young at Heart Alzheimers|Dahlonega|GA|United States|PC 261349135|Central Oklahoma Alzheimers Caregivers Inc.|Oklahoma City|OK|United States|PC 262208044|Alzheimers & Dementia Alliance of Florida Inc.|Ocala|FL|United States|PC 263084046|Alzheimers Community Care Foundation Inc.|West Palm Beach|FL|United States|SOUNK 263088153|Deane F Johnson Alzheimers Research Foundation|Beverly Hills|CA|United States|PC 264265812|Bettys Foundation for the Elimination of Alzheimers Disease|San Pedro|CA|United States|PC 264720200|Big D Powderpuff Tackling Alzheimers Inc.|Dallas|TX|United States|PC 264720200|Big D Powderpuff Tackling Alzheimers Inc.|Dallas|TX|United States|PC 270425749|Prevent Alzheimers Disease 2020|Rockville|MD|United States|PC 270546468|Matthew D Munford Foundation for Alzheimers|Trevose|PA|United States|PC 271443272|R P Alzheimers Project|Riverside|CA|United States|PC 272527186|Arts for Alzheimers Alliance|Alliance|OH|United States|PC 273201945|Alzheimers & Parkinsons Association of the Treasure Coast Inc.|Port St. Lucie|FL|United States|PC 273373145|Alzheimers Idaho Inc.|Boise|ID|United States|PC 300316868|Bay County Alzheimers Alliance Inc.|Panama City|FL|United States|PC 300762989|Alzheimers Care Resource Center Inc.|Lake Worth|FL|United States|PC 311481653|Alzheimers Community Care Inc.|West Palm Beach|FL|United States|PC 311654227|Alzheimers Research and Resource Foundation Santa Fe|San Antonio|TX|United States|PC 311815826|Alzheimers Society Inc.|Rockville|MD|United States|PC 330950810|Alzheimers and Aging Research Center|Port St. Lucie|FL|United States|SOUNK 341426966|Sandusky Firelands Alzheimers and Related Disorders Support Group in|Sandusky|OH|United States|PC 351985741|Alzheimers Support Groups of Southeast Indiana Inc.|West Harrison|IN|United States|PC 352288467|The Latino Alzheimers and Memory Disorders Alliance|Norridge|IL|United States|PC 363336574|Alzheimers Disease Foundation Inc.|Sartell|MN|United States|PC 363366783|Alzheimers Disease International- the International Federation of|Lincolnshire|IL|United States|PC 371706355|Illinois Valley Alzheimers Group|La Salle|IL|United States|PC 391679333|Alzheimers & Dementia Alliance of Wi Inc.|Madison|WI|United States|PC 391851022|Alzheimers Day Respite Program Inc.|Spooner|WI|United States|PC 421735171|American Alzheimers Research Organization|San Antonio|TX|United States|PC 432056916|The Alzheimers and Dementia Foundation Inc.|Acworth|GA|United States|PC 450672514|Usagainstalzheimers|Washington|DC|United States|PC 452228260|Wellfleet Alzheimers Association Serving the Lower Cape Inc.|Wellfleet|MA|United States|PC 454156326|Richard Simon Center for Alzheimers Inc.|Northfield|NJ|United States|PC 454478740|Alzheimers Integrative Medicine Foundation|Danville|CA|United States|PC 455072504|Alzheimers & Dementia Society|St. George|UT|United States|PC 455137432|B A B E S Beating Alzheimers by Embracing Science|Ramona|CA|United States|PC 455545397|Alzheimers Family Caregiver Support Center Inc.|Brewster|MA|United States|PC 462901396|Alzheimers Diversity Outreach Services Inc.|Tulsa|OK|United States|PC 463542501|Trebor Alzheimers Resource and Support Network Inc.|Mitchellville|MD|United States|PC 463585384|Stop Alzheimers Now|Austin|TX|United States|PC 463585772|Alzheimers Education Resources and Services|Montgomery|AL|United States|PC 463892071|Alzheimers Research and Care Society|Vincent|AL|United States|PC 464320144|Alzheimers Rotary Foundation Inc.|Greensboro|NC|United States|PC 464963354|Cultural Action for Alzheimers Inc.|New York|NY|United States|PC 465365726|Alzheimers Research Association|St. Clr Shores|MI|United States|PC 465756354|Gamers for Alzheimers Cure Foundation|Chicago|IL|United States|PC 471232042|Effingham Area Alzheimers Awareness|Dieterich|IL|United States|PC 471907318|The Alzheimers Regional Resource Center|Kingsport|TN|United States|PC 472300878|Alzheimers Coalition of Henderson County|Athens|TX|United States|PC 473290570|Global Alzheimers Platform Foundation Inc.|Washington|DC|United States|PC 473395419|National Alzheimers Buddies Inc.|North Andover|MA|United States|PC 473465327|Alzheimers Caregiver Support|Oakland Park|FL|United States|PC 473611432|Stop Alzheimers Corp|Homestead|FL|United States|PC 473790136|Cure Alzheimers Philadelphia|Phoenixville|PA|United States|PC 473869366|Alzheimers Music Project Inc.|Pelham|MA|United States|PC 474482497|Los Angeles Alzheimers Alliance|Los Angeles|CA|United States|PC 475289133|Alzheimers Support & Education Group|Salina|KS|United States|PC 475445570|Mama Doris Alzheimers and Care Givers|Houston|TX|United States|PC 475534541|Alzheimers San Diego|San Diego|CA|United States|PC 522396428|Alzheimers Disease Research Foundation|Wellesley|MA|United States|PC 541749506|Friends of the Alzheimers Respite Center Inc.|Purcellville|VA|United States|PC 541766185|Alzheimers Research and Resource Foundation|San Antonio|TX|United States|PC 570879175|Alzheimers Family Services of Greater Beaufort|Beaufort|SC|United States|PC 571191574|Alzheimers Network of Oregon|Salem|OR|United States|PC 581641777|Jud C Hickey Center for Alzheimers Care Inc.|Augusta|GA|United States|PC 581763459|Lloyd Westley Luttrell Memorial Foundation for Alzheimers Research|Belmont|CA|United States|PF 581819939|Alzheimers Outreach Center of South Georgia Inc.|Albany|GA|United States|PC 581903264|Alzheimers Services Center Inc.|Morrow|GA|United States|PC 582141802|Alzheimers of Glynn Brunswick|Brunswick|GA|United States|PC 582425240|Advocates for Alzheimers Care Inc.|Dublin|GA|United States|PC 592198939|Alzheimers Support Network Inc.|Naples|FL|United States|PC 592496511|Alzheimers & Dementia Resource Center Inc.|Altamonte Springs|FL|United States|PC 593163907|The Alzheimers Project Inc.|Tallahassee|FL|United States|PC 593369526|Brevard Alzheimers Foundation Inc.|Melbourne|FL|United States|GROUP 593394242|Alzheimers Family Services Inc.|Pensacola|FL|United States|PC 593577101|Alzheimers Family Organization Inc.|Brooksville|FL|United States|PC 593585641|Alzheimers Helpers Inc.|Tavares|FL|United States|PC 611117184|Pulaski County Alzheimers Disease Support Group Inc.|Somerset|KY|United States|PC 621179871|Alzheimers & Dementia Services of Memphis Inc.|Memphis|TN|United States|PC 621206312|Alzheimers Tennessee Inc.|Knoxville|TN|United States|PC 621308216|Wellmont-Madison House Alzheimers Center of Upper E Tennessee|Kingsport|TN|United States|PC 631068096|Alzheimers of Central Alabama Inc.|Birmingham|AL|United States|PC 631250151|Alzheimers Resource Center Inc.|Dothan|AL|United States|PC 640786327|Alzheimers Mississippi Inc.|Ridgeland|MS|United States|PC 650328960|Lakes Alzheimers Foundation Inc.|Laud Lakes|FL|United States|PC 650580633|Alvin A Dubin Alzheimers Resource Center Inc.|Fort Myers|FL|United States|PC 660863819|Puerto Rico Alzheimers Disease and Related Disorders Initiative Inc.|Caguas|PR|United States|PC 680419494|West County Adult Day Care and Alzheimers Respite Center|Richmond|CA|United States|PC 710590114|Alzheimers Arkansas Programs and Services|Little Rock|AR|United States|PC 721082047|Alzheimers Services of the Capital Area|Baton Rouge|LA|United States|PC 742286105|Alzheimers Texas Inc.|Austin|TX|United States|PC 742680553|Alzheimers Care and Research Center Foundation|San Antonio|TX|United States|PC 742748950|South Texas Alzheimers Organization|Laredo|TX|United States|PC 752210717|Alzheimers Alliance - Texarkana Area Inc.|Texarkana|TX|United States|PC 752486061|Alzheimers Alliance of Northeast Texas Inc.|Tyler|TX|United States|PC 753133067|Alzheimers Goup of Carroll County Inc.|Carrollton|GA|United States|PC 770017561|Alzheimers Disease Association of Kern County Inc.|Bakersfield|CA|United States|PC 770609689|Edisto Island Missionary Alzheimers Support|Eidisto Island|SC|United States|PC 800751746|International Coalition for Alzheimers Research & Edu|Victorville|CA|United States|PC 810594797|Arizona Alzheimers Research Center Inc.|Phoenix|AZ|United States|PC 811344854|Lady Friend Alzheimers Support Fund|Lehigh Acres|FL|United States|PC 811408745|Lenzyhouse Ministry - A Faith Based Approach to Alzheimers|Jenks|OK|United States|PC 811508908|Southern Oklahoma Alzheimers-Dementia Support Group|Tishomingo|OK|United States|PC 811813012|Marilyns Legacy A World Without Alzheimers Inc.|Columbus|OH|United States|PC 811896058|Alzheimers Care Nfp|Third Lake|IL|United States|PC 812432321|Alzheimers and Dementia Care Services of Northwestern Ohio|Toledo|OH|United States|PC 812537952|Aces for Alzheimers Inc.|Larchmont|NY|United States|PC 812619476|Cure Alzheimers Mid-Atlantic|Wayne|PA|United States|PC 813250575|Willenborg Alzheimers Fundraising|Dubuque|IA|United States|PC 813459809|Athletes Against Alzheimers Inc.|Weston|FL|United States|PC 814686779|Alzheimers Nevada|Las Vegas|NV|United States|PC 814689695|Alzheimers Hope Research Foundation|Cape Eliz|ME|United States|PC 815205585|Springfield Alzheimers Vision of Faith Center Inc.|Lucama|NC|United States|PF 815273830|East Texas Alzheimers Alliance|Longview|TX|United States|PC 820604605|Dementia and Alzheimers Resource Committee Inc.|Port Huron|MI|United States|PC 821278763|African American Alzheimers and Wellness Association|Westerville|OH|United States|PC 821364870|Team Marie for an Alzheimers Cure Inc.|Frederick|MD|United States|PC 821402154|Alzheimers Fund - Support Research Cure Inc.|Salem|MA|United States|PC 821463724|Alzheimers Lives Matter Inc.|Tamarac|FL|United States|PC 821671335|Alzheimers Spectrum Foundation|Carol Stream|IL|United States|PC 821875173|Alzheimers Prevention Charity|Troy|NY|United States|PC 821949979|Alzheimers Coachella Valley|Palm Desert|CA|United States|PC 821985575|Alzheimers Care Armenia|San Clemente|CA|United States|PC 822007188|Alzheimers Conversation Project Inc.|Boca Raton|FL|United States|PC 822320813|Pedal for Alzheimers Ltd.|Knoxville|TN|United States|PC 824739472|Rockin Out Alzheimers Disease Foundation Inc.|Statesboro|GA|United States|PC 824749427|Sock It to Alzheimers|Rogers|AR|United States|PF 825366527|Axels for Alzheimers|Brooklyn|NY|United States|PC 830649842|Allzin for Alzheimers|Austin|MN|United States|PC 830919239|Monroe County Alzheimers Golf Scramble|Woodsfield|OH|United States|PF 831484206|Daughters Against Alzheimers Inc.|Atlanta|GA|United States|PC 831847539|James M Dixon Foundation for Alzheimers Research and Grants|Atlanta|GA|United States|PC 833366559|Alzheimers Prevention and Reversal Project Inc.|Novato|CA|United States|PC 833460169|Cairasu Alzheimers and Dementia Center Inc.|Madison|WI|United States|PC 833693383|Heroines for Heroes With Alzheimers|Jackson|CA|United States|PC 833893970|A4a Arlene for Alzheimers Inc.|Carmel|IN|United States|PC 834194222|Camden County Alzheimers Project Inc.|Saint Marys|GA|United States|PC 841860958|Wings Alzheimers & Dementia Foundation|Tucson|AZ|United States|PC 842187946|Alzheimers Alliance of Perry County|New Lexington|OH|United States|PC 842469153|Alzheimers Services of Acadiana Inc.|Youngsville|LA|United States|PC 843284745|Alzheimers Defense Fund Inc.|White Plains|NY|United States|PC 843756729|Alzheimers Carepartner|Hermitage|TN|United States|PC 844246098|Bayou Region Alzheimers Services|Houma|LA|United States|PC 844990744|Cure Alzheimers Network|Chicago|IL|United States|PC 851024545|Georgia Alzheimers Foundation Inc.|St. Simons is|GA|United States|PC 853046095|Humble & Kind an Alzheimers Foundation|Albertville|MN|United States|PC 853776266|Alzheimers Disease Data Initiative Inc.|Kirkland|WA|United States|PC 860735832|Alzheimers Research and Prevention Foundation|Tucson|AZ|United States|PC 861331090|Save Alzheimers Co|Pomona|CA|United States|PC 861346499|Smash Out Alzheimers A Nj Nonprofit Corporation|Albany|NY|United States|PC 861884515|Davos Alzheimers Collaborative Inc.|Washington|DC|United States|PC 911792864|Alzheimers Foundation of America Inc.|New York|NY|United States|PC 920101736|Alzheimers Disease Resource Agency of Alaska Inc.|Anchorage|AK|United States|PC 942721961|Alzheimers Aid Society of Northern California Inc.|Sacramento|CA|United States|PC 943081330|Alzheimers Services of the East Bay Incorporated|Berkeley|CA|United States|PC 943298967|Autumn Glow Alzheimers Care Home Inc.|San Francisco|CA|United States|PC 953463975|Alzheimers Family Services Center|Huntingtn Bch|CA|United States|PC 953702013|Alzheimers Orange County|Irvine|CA|United States|PC 953718119|Alzheimers Greater Los Angeles|Los Angeles|CA|United States|PC 953794678|The George G Glenner Alzheimers Fam Ily Centers Incorporated|Chula Vista|CA|United States|PC 953901768|The John Douglas French Alzheimers Foundation|Pasadena|CA|United States|PC