An ounce of Prevention is worth a Pound of Cure! ~ B. Franklin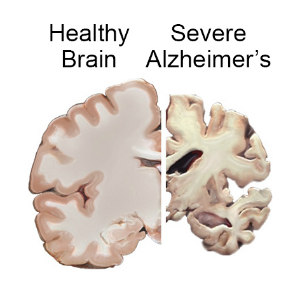 The vestibular apparatus is located just inside the eardrum
and is responsible for balance.
Now, numerous studies have shown an absolute relationship between
the vestibular apparatus of the inner ear and the areas of the brain responsible for
memory,
focus, and
concentration.
You have certainly noticed that those people with Alzheimer's disease have a problem with memory, focus and concentration.
You may have also seen a difference in the way they walk
that they seem off balance.
I have developed a physical program that activates
the vestibular apparatus knowing that 15 minutes of vestibular input
can have a 6-8 hour impact on the brain and self-regulation.
I will also be teaching a specific meditation
that stableizes the ends of the neurons having to do with memory, focus , and concentration.
Learn some specific physical movements , plus a specific meditation developed by the Alzheimer's Research and Prevention Foundation ~ not brain games or brain exercises.
~ Beat Back Alzheimers BEFORE it sets in! ~
Classes are held online or in person ~ your Choice.
The cost is $149.
That cost includes three sessions over a period of two months
The first session is about 1 hour and the second two; scheduled a month apart, last about 30 minutes.
The sessions included movements; at your pace, to maintain coordination and balance. The second part of the session is a specific meditation bringing the mind to a good focus which has the effects shown below.
Here is the research if you would like to read it!
This program would be valuable to you if you provide Alzheimer's support, memory care, Dementia care, or Alzheimer's care. Perhaps together we can end Alzheimer's.
If you are a care giver and offer Dementia support, memory support, or senior care; this program would be an excellent aging resource.
e-mail dwhnano@gmail.com or call 610-780-9821
Berks County Alzheimer's Prevention
Here are the benefits of some prevention techniques! This program is good if you are an aging assistant, do home care or give Alzheimer's therapy